Most everyone has seen a movie or television show where someone says, "you've been served." However, what does that actually mean with regard to court proceedings? There are court procedures that take place before the court can set a hearing date. Keep reading to find out what happens before and after you've been served. 
You've Been Served
Lawsuits can't start until a complaint is filed and a summons has been issued. A lawsuit can't be heard in court until the person being sued has been notified. Notifying that person is actually more complicated than calling them up and letting them know. Also, if it's done incorrectly, your case may not move forward as quickly as possible. 
Serving an Individual vs. a Business
There many types of defendants, but the two most common are individuals and business entities. Business entities include corporations and limited liability companies. Serving insurance companies, State or local governmental agencies, or out-of-state entities is a bit more complicated. For advice on those instances, you should contact a lawyer. 
Serving an Individual
A person can receive a copy of the summons directly. If they are not available, the summons can go to a number of people.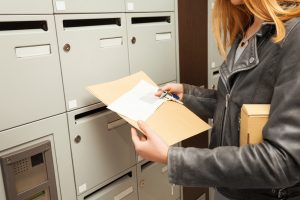 One option is leaving copies of the summons and complaint at the defendant's home. It does, however, need to be given to a person of suitable age and discretion. That person needs to also live at the same residence of the defendant. This can be a spouse, sibling, parent, or roommate as long as they live there. A summons can also be given to an agent lawfully authorized to accept service for the defendant. 
Another option is having a copy mailed to the defendant by certified or registered mail. This is allowed if there is a signature confirmation or a return receipt requested. Summons need to go through the U.S. Postal Service and contain the defendant's address. Sending it through FedEx is also allowed as long as an adult signature is required. 
Serving a Business
The easiest way is to deliver the summons to an officer, managing agent, or director of the company. You can also leave copies in their office.
Same as with individuals, you can deliver the summons to a company via mail. It needs to be registered or certified mail requesting a signature. You can also send it through a delivery service, addressed to the officer, agent, or director. 
You've Been Served, Now What?
First of all, don't panic; it doesn't help. Take 24-hours to process the impact this has on you and your family. Next, take three or four days to decide whether you plan to settle, fight, or default. If the person suing is correct, and you can afford it, just let it go. Call that person and ask if they'll accept something in exchange for voluntary dismissal. If that isn't an option, you can choose to do nothing and let the court decide.
If you're fighting against the charges, even if you plan to settle, you'll need to start setting up. Use one file cabinet to keep your paperwork, which will quickly start piling up. Do not waste time organizing it later. You'll need to be ready for it ahead of time. By the time you've been served, the plaintiff already has the upper hand. They've already reviewed all of the evidence and feel confident enough to sue you. This means that you need time to learn as much as you can about all of the information in the case. 
You'll want to know exactly what is being stated in the complaint. What are you being accused of? What does the plaintiff want from the case? These are only a couple of the many questions you'll need to ask about the case. It would also be wise to consult an attorney. 
We Can Help
If you or a loved one has been arrested, contact Blackman Bail Bonds today.