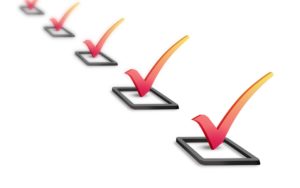 When you or someone you know needs to make bail, you might not know how to begin selecting a service provider. And if your county has multiple agent services, it can become even more challenging. So how do you know you have the best bail bond company that is available?
Is the Best Bail Bond Company Local?
To begin your selection process, you want to ensure that their license is in your state. If a company's headquarters are somewhere else, they may not be as knowledgeable about the local laws and policies, making them risky to use.
Do They Cover the Full Amount?
Bail bond companies should cover the entire amount up front, getting you or your loved one out of jail. If they only agree to a partial amount, they are not a legitimate source of lending.
What is the "Right" Interest Amount?
Another red flag that a company may not be the right option is the amount of interest that they charge. Most bonds start around the 5% mark, and you shouldn't pay anything above 15%.
Do You Feel Pressured?
Believe it or not, securing a bail bond should be one of the least stressful aspects of someone getting detained. If an agent services provider is pressuring you to make a hasty decision, you would be better off walking away.
How Long Have They Operated?
There is nothing wrong with using a brand-new bond agent company. However, when your freedom is at stake, there is no substitute for experience within the industry.
Are They Available?
Some bail bond companies only operate within specific business hours. Considering that you can get arrested at any time of day, your bail bond agent must remain available 24-hours each day.
Choosing the best bail bond company could mean a world of difference. Make sure you understand who provides your loan, so there are no surprises.